"Aizu's kitchen," where traditional dishes and regional dishes of Aizu abound.
At our buffet restaurant, Agaransho, we serve dishes made with plenty of local ingredients in a buffet style.
The extensive menu offers a diverse range of dishes, so that all of our guests of all ages will be satisfied.
"Agaransho" the dishes created by our masters of food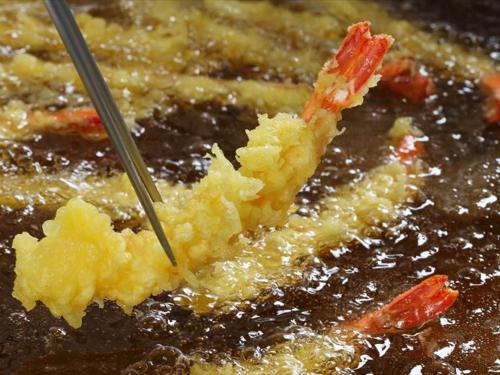 Each dish is served with heart
An extensive range of dishes served in a buffet style. In the irori (open hearth) and open kitchen sections, the food is prepared right in front of the diners, so it can be savored fresh and piping hot.
The 15-meter long panorama window in the space offers sweeping views of the castle town of Aizu, making it the perfect location to enjoy a meal. The restaurant's interiors incorporate Aizu lacquerware and Aizu cotton design elements, creating a chic, tranquil space where the modern Japanese feel of Aizu is evident in every corner.
"Agaransho" is Aizu dialect that means "Eat up" or "Bon appétit."
* Dishes served are subject to change in the different seasons.