About the food served at ONYADO TOHO
Delicious hospitality offered with heart
Aizuwakamatsu is surrounded by an abundance of nature.
Using plenty of locally-grown ingredients, Onyado Toho serves delicious cuisine with heart, making the most of seasonal flavors and the unique characteristics of the ingredients.
Mouthwatering local flavors made with Aizu foods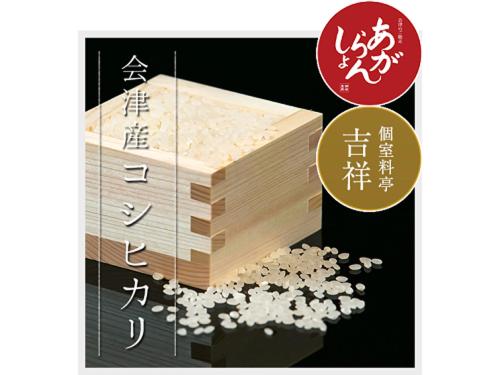 Koshihikari rice grown in Aizu
The rice served at Onyado Toho is grown here in Aizu in a climate that is well suited to rice-growing.
Be sure to taste the rice of Aizu, one of Japan's best rice-growing regions.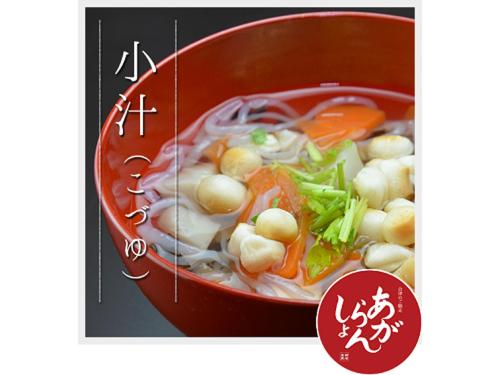 Kozuyu
Kozuyu is one of Aizu's most well-known regional dishes. It was originally reserved for the samurai class, but eventually spread to the commoner class as a special treat. Today, this hearty soup is served on New Year's Day and on important ceremonial occasions such as weddings and funerals.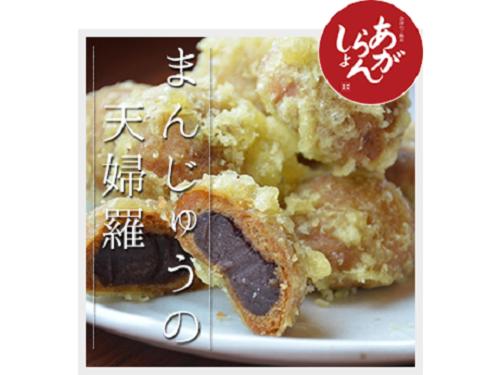 Manju Tempura
A bite-sized manju (sweet steamed bun) with mochi rice cake inside is covered with tempura batter and deep-fried.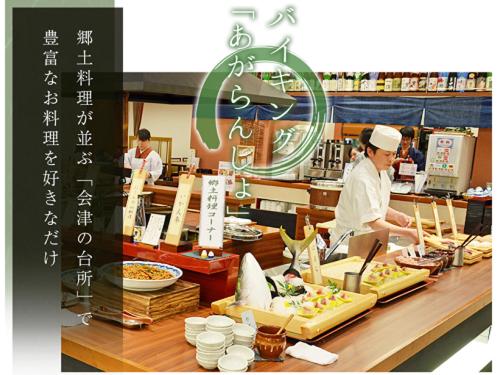 Agaransho Buffet
At "Aizu's kitchen," where regional dishes abound,
enjoy an abundant variety of dishes to your heart's content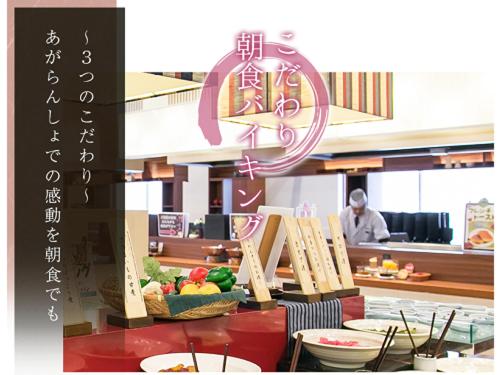 Special breakfast buffet
Experience the excitement of Agaransho at breakfast too
A message for guests with food allergies
At ONYADO TOHO, we prepare various dishes in the same kitchen, using the same cooking equipment.
Dishes and other equipment are also washed in the same area using the same dishwashers. This makes it difficult to deny the possibility that our food may contain allergens. Therefore, with the safety of our guests in mind, we do not have special menus for guests with allergies or a list of possible allergens.
We ask guests to consider the above, and decide for themselves whether to enjoy the food we serve.
Thank you for your understanding.
If you have food allergies but wish to join your party for meals, please feel free to bring your own food.
If you wish to do this, please let us know when you make your reservation.